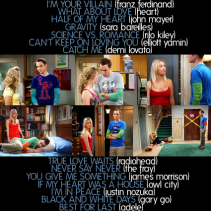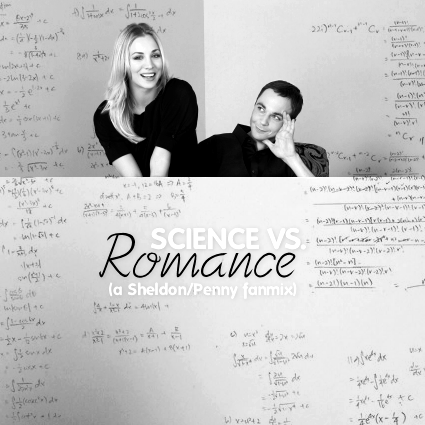 preview and download tracks from the mix!

Comments are love!



Franz Ferdinand -- "I'm Your Villain"

If I could laugh I'd love you//
If I could smile at anything you said//
We could be laughing lovers//
I think you'd prefer to be miserable instead//
If I could love I'd love you//
If I could love like anybody else



Heart -- "What About Love"

I can't tell you what you're feeling inside//
And I can't sell you what you don't want to buy//
Something's missing you got to//
Look back on your life//
You know something here just ain't right//

What about love//
Don't you want someone to care about you//
What about love//
Don't let it slip away//
What about love//
I only want to share it with you


John Mayer -- "Half Of My Heart"

I was made to believe I'd never love somebody else//
Made a plan, stay the man who can only love himself//
Lonely was the song I sang, until the day you came//
Showing me another way and all that my love can bring//

Oh, half of my heart's got a grip on the situation//
Half of my heart takes time//
Half of my heart's got a right mind to tell you//
That I can't keep loving you (can't keep loving you)//
Oh, with half of my heart//
With half of my heart



Sara Bareilles -- "Gravity"

I live here on my knees as I try to make you see//
that you're everything I think I need here on the ground//
But you're neither friend nor foe though I can't seem to let you go//
The one thing that I still know is that you're keeping me down


Rilo Kiley -- "Science Vs. Romance"

I used to think if I could realize I'd die//
Then I would be a lot nicer//
Used to believe in a lot more//
Now I just see straight ahead//

That's not to say I don't have good times//
But as for my days//
I spend them waiting


Elliott Yamin -- "Can't Keep On Loving You"

She's always on my mind//
There's no room left for thinking//
I'm tired of waiting, slowly fading//
It needs to happen now (right now)//
'Cause I'm running out of time//
And I feel this ship is sinking//
The doors are closing//
I am frozen//
I need her around//

And it feels like, we belong together//
Can someone tell me where do I start?



Demi Lovato -- "Catch Me"

But you're so hypnotizing//
You got me laughing while I sing//
You got me smiling in my sleep//
And I can see this unraveling//
You're love is where I'm falling//
But please don't catch me...//

So now you see//
Why I'm scared//
I can't open up my heart//
without a care//
But here I go//
It's what I feel//
And for the first time in my//
life I know it's real



Radiohead -- "True Love Waits"

I'm not living//
I'm just killing time//
Your tiny hands//
Your crazy kitten smile//

Just don't leave//
Don't leave//

And true love waits//
In haunted attics//
And true love lives//
On lollipops and crisps


The Fray -- "Never Say Never"

Picture you're the queen of everything//
As far as the eye can see//
Under your command//
I will be your guardian//
When all is crumbling//
Steady your hand//

You can never say never//
Why we dont know when//
Time, time and time again//
Younger now then we were before//

Don't let me go//
Don't let me go//
Don't let me go


James Morrison -- "You Give Me Something"

For every piece of me that wants you//
Another piece backs away//

'Cause you give me something//
That makes me scared, alright//
This could be nothing//
But I'm willing to give it a try//
Please give me something//
'Cause someday I might know my heart


Owl City -- "If My Heart Was A House"

Circle me and the needle moves gracefully//
Back and forth//
If my heart was a compass you'd be north//
Risk it all cause I'll catch you when you fall//
Wherever you go//
If my heart was a house you'd be home


Justin Nozuka -- "I'm In Peace"

It always occurs to me, how lovely you look today//
Just how you smile that way, makes my heart melt//
Seemed like just yesterday, when you stole my breath away//
You walked into my life, you completed my soul//
When you walked into my life, you completed my soul//

I'm in peace,//
I'm in peace,//
I'm in peace when I am with you//
You set me free; you're all I need,//
Lift me off my feet, beauty queen



Gary Go -- "Black and White Days"

I have changed as much as i can.//
There's only so much change in one man.//
I'm still trying to find who i am.//
I would turn and run back to where i begun.//
But its easier said than done.//
Then there's you.


Adele -- "Best For Last"

Wait//
Do you see my heart on my sleeve//
It's been there for days on end and it's been waiting for you to open up//
Just you baby//
Come on now//
I'm trying to tell you//
Just how I'd like to hear the words roll out of your mouth finally//
Say that it's always been me//

That's made you feel a way you've never felt before//
And I'm all you need and that you never want more//
Then you'd say all of the right things without a clue//
But you'd save the best for last like I'm the one for you

DEDICATED TO THE AWESOME PEEPS OVER @ PARADOX!